Christian fellowship is a priority of Acts 242 church and one of the objectives for gathering together.
During the last supper, Jesus instructed His disciples to remember Him in the days to come.
Acts 2:42 Church encourages personal prayer time that brings the follower of Christ closer to God, while having group prayer session on Friday evenings.
Testimonials
Rakesh Swaroop

Out of Town Visitor

"It has been 8 wonderful years with Acts 2:42 Church. On January 1, 2008 I miraculously got introduced to this wonderful Church. Ever since, I started changing physically and spiritually. Being a student living far away from home, this Church made me feel like having my own family right here. Pastor routinely prays for the students and their careers. This church family, fellowship and pastor uncle's prayers are so caring and powerful, I never miss the opportunity to attend New Years eve midnight service at this Church in spite of how far I live."

Divya

Church member since 2012

"Coming from India, I've made my first friends in Maryland from Acts2:42 Church. Being part of the Church has been a great blessing to me and my husband.The church family has always encouraged us with godly advice and warm fellowship, relentlessly prayed for our personal prayer requests and enriched us through valuable sermons and bible study sessions"

Daniel Israel

Senior Pastor at Church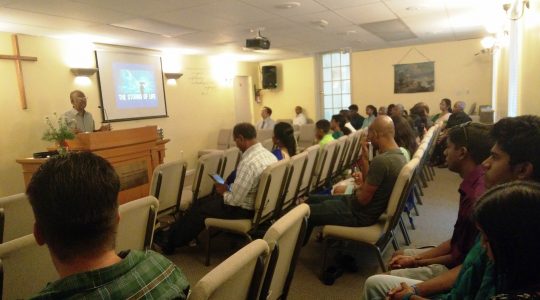 Acts 2:42 Church belong to a community of people who have encountered Jesus in a real and life-changing way. We seek to obey Him wholeheartedly: making disciples, equipping them to serve others in order to impact our neighborhood around us and the world with the good news of Jesus. On Sundays at ... [read more]